You are most vulnerable in your sleep. So there's no hiding behind a façade when you're under the blankets.
Sleep or lack of it has a huge effect on how we feel and behave. But it can also reveal clues about your personality.
According to psychoanalyst Samuel Dunkel, what we do in the dream state reflects how we live and move in the physical realm. He identified at least 17 different sleep positions in his research.
So let's look at 10 sleeping postures and what they say about you.
1. Fetal position is also known as the 'baby.'
Named as such because it is similar to a fetus in the womb. You are curling up like a baby. This is the most popular position in the world. Researchers say more than 40 percent of sleepers prefer to curl their legs into their chests in bed. It's also more common among women – twice as many as men choose to sleep in the fetal position.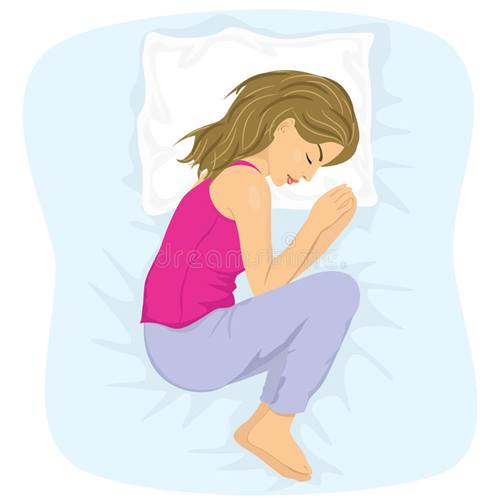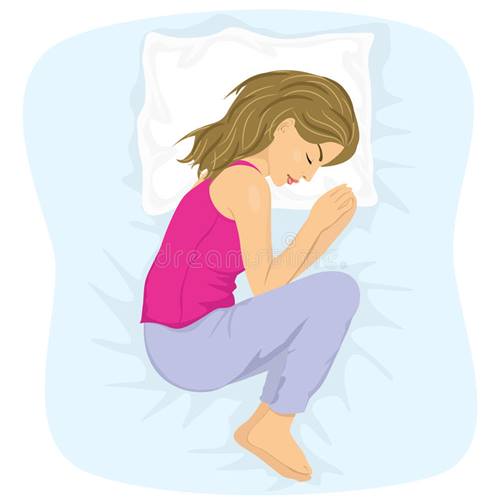 The baby shows that someone is strong and tough on the outside, but soft and sensitive on the inside.
You want to feel safe and comfortable. If this is your nocturnal go-to, then you feel like you need to be protected. Curling up is a form of blocking out your problems.
2. Side sleeper with knees out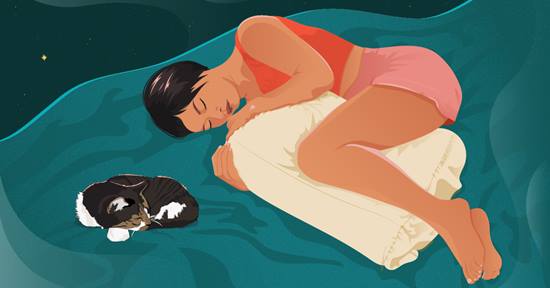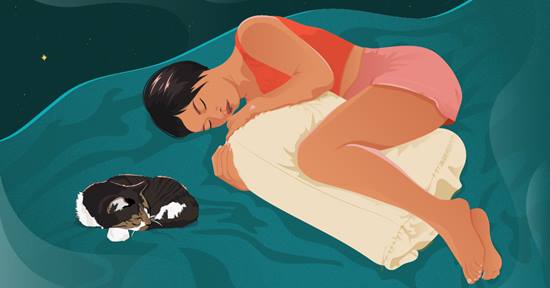 Professor Chris Idzikowski, director of the UK Sleep Assessment and Advisory Service, says this is one of the healthiest positions if you want a sound sleep. It's often the prescribed method by doctors with sleep apnea patients.
This pose shows you are an optimistic person. You are calm and reliable. You are not easily offended and you're not scared of what the future brings. You like to smile a lot and are easily adaptable.
3. Side sleeper with arms at the side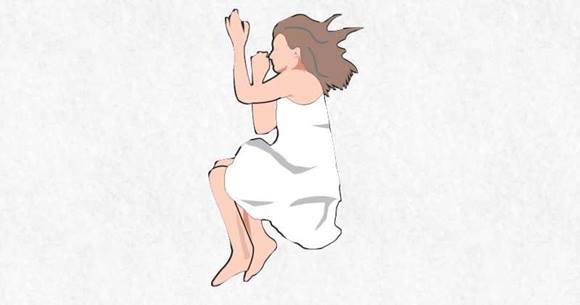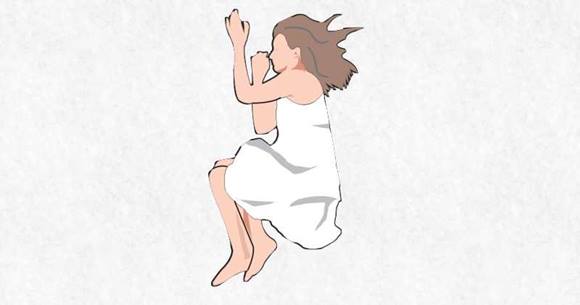 Experts call this the 'log' position. Reports say this is the second most common sleeping position in the world.
About 15 percent of people prefer this pose in bed. It's said that this is a healthy position for the neck and back. It also reduces the risk of snoring and sleep apnea. Still, it can lead to arm numbness and shoulder pain.
You are a social butterfly, believe it or not. Friendly and easygoing – you attract others to you. If you sleep like a log, you like to talk, hang out, and are confident.
However, you can be naïve and gullible. You tend to look for the positive in every person or situation.
4. Side sleeper with both arms stretched out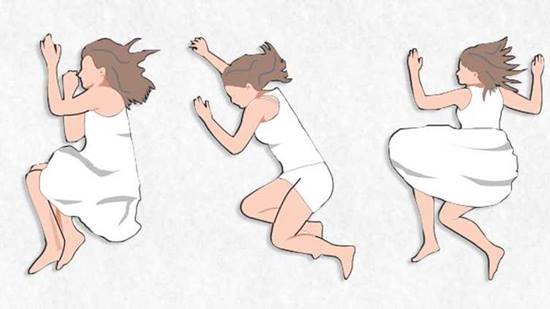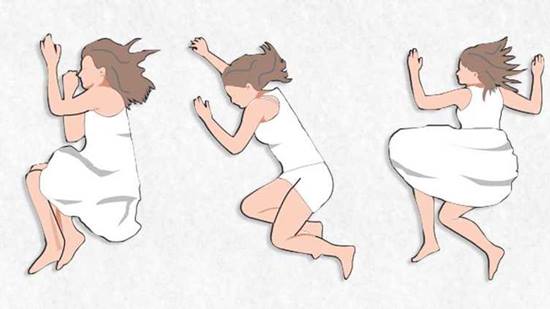 This is considered 'the zombie.'Similar to the log, this can be a comfortable position for many sleepers. It maintains the curvature of your neck and spine and opens up the chest.
You rarely experience arm numbness or shoulder pain because you don't sleep on your limbs.
Your personality is happy and pleasant, but you can be shy. You are suspicious of new people and are reserved until you get to know them.
Zombies make good, long-lasting friends once the ice is broken. You are a reliable employee because you are dependable.
5. Side Sleeper with arms wrapped around a pillow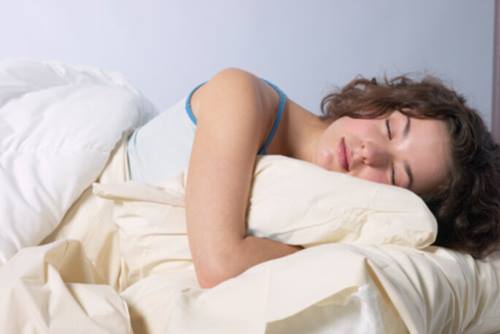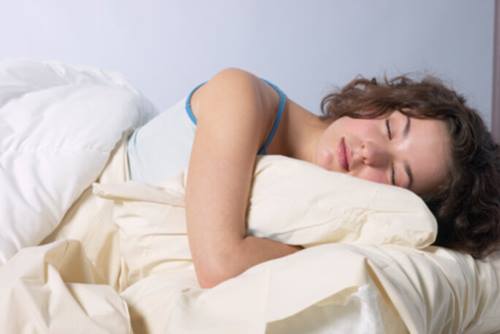 Another healthy sleeping position. This is because when you wrap your arms around the pillow, it stabilizes the neck and shoulders while making it easier to breathe.
You will also avoid arm pain and numbness because you're not putting pressure on the limbs.
Pillow huggers are cautious and lonely sleepers. You like to hold on to a pillow because it soothes you and makes you feel protected and calm.
You also enjoy cuddling with a partner if you can. You probably often find yourself hugging that person similar to how you would squeeze your pillow.
Funny enough, pillow huggers aren't that sweet and affectionate in everyday life. You are reserved and reluctant to accept friends or co-workers until you get to know them. Once you let your guard down, you are a great and reliable friend to have.
6. Belly sleeper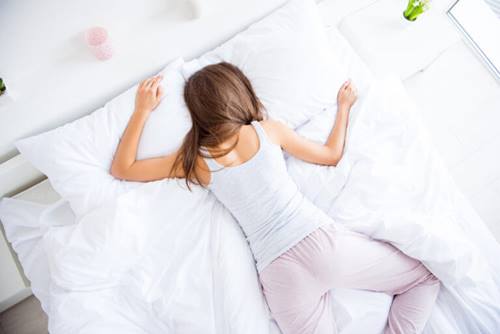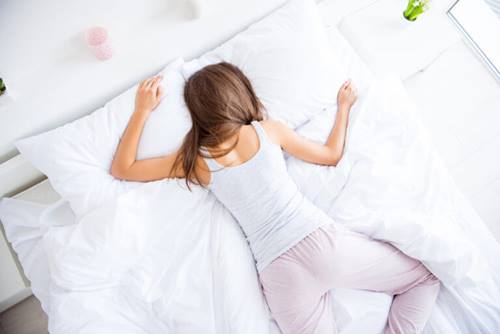 Sleeping on your stomach with arms and legs out. This position belongs to men as women are much less likely to sleep in this position.
This is an awkward way to sleep for most people because the face plants into the pillow or the neck are strained from having to turn the head sideways.
Also, the back is curved unnaturally as the stomach sinks into the bed. It's not surprising that many belly sleepers complain of pain or soreness after sleep.
You are a leader: confident, outgoing and assertive. You take initiative and prefer order and organization in all facets of your life. You like to plan and don't like surprises. You don't take criticism well, but you remain strong and steadfast through obstacles or problems.
7. Back sleeper with arms at sides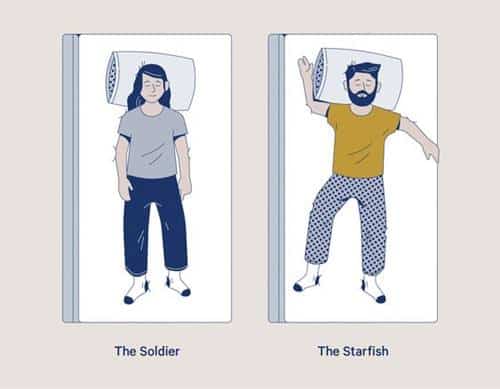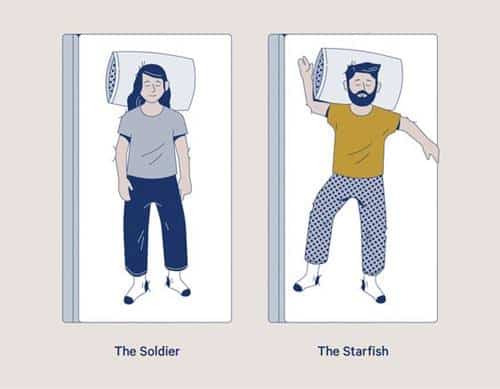 This position is known as the 'soldier.'Back sleepers are a small group. This position can trigger snoring because it can narrow the throat while the mouth tends to want to open.
Yet, it's the ultimate posture for your body when it's at rest. It supports the neck and back.
You tend to be well-adjusted and personable. Someone who knows what they want to do in life and works hard to achieve it. You tend to be strict and demanding, but harder on yourself. You have a lot of friends because you are a good listener.
8. Back sleeper with one leg bent or raised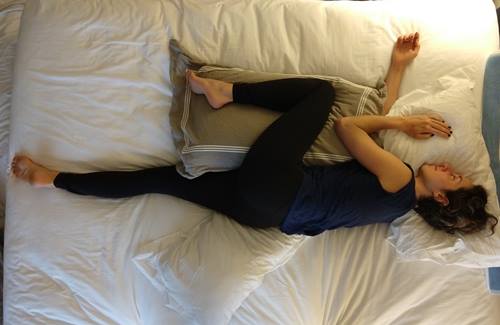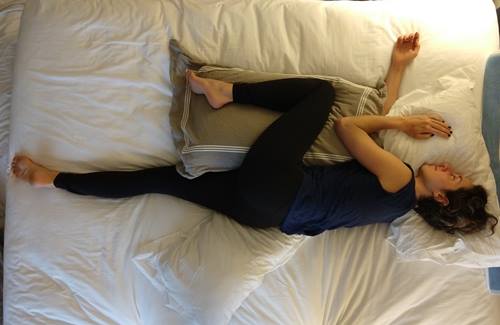 You are an adventurous person who looks for new pursuits. You can have unexpected mood swings. It can be hard for you to make decisions and be adamant about any particular choice. You have a preference for stability, and comfort at home and work.
9. Back sleeper with arms out and legs splayed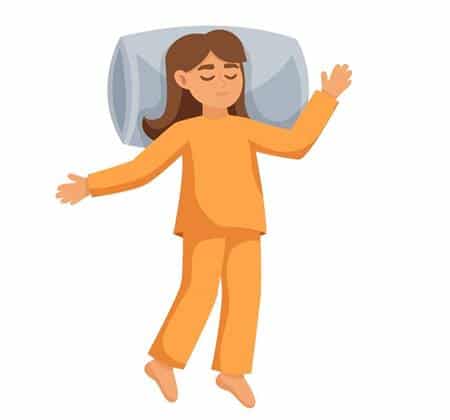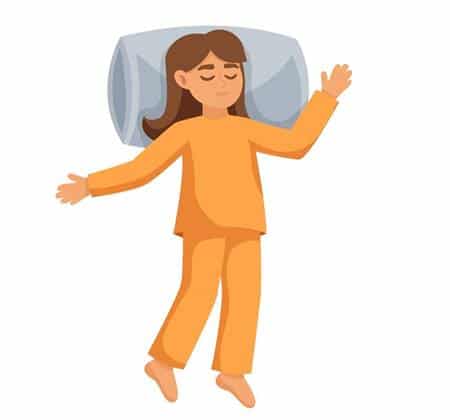 this position has the sleeper looking like a starfish. It's another uncommon pose and takes up a lot of space in the bed. Similar to the soldier, this one is easy on the back and the neck.
You live your life free of restrictions and criticism. You don't follow the norms of society. You probably have an eccentric personality and march to the beat of your own drum. Still, you are friendly and outgoing and care deeply for your friends and family.
10. Changing positions/freestyle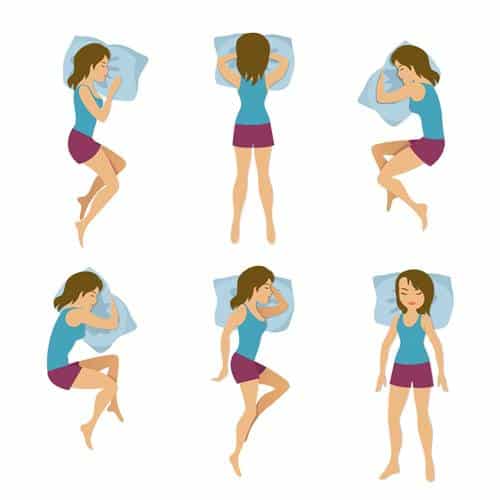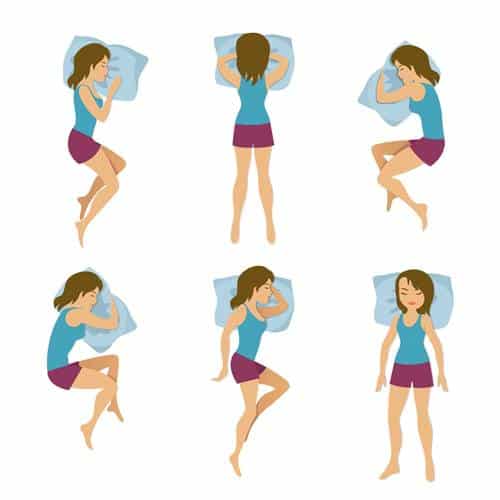 This means you could find yourself in any one of the aforementioned sleep postures on any given night. Your position may even change multiple times over the course of the evening.
You are not alone. This is a common feature for sleepers worldwide. You tend to avoid muscle cramps or soreness as well as numbness due to your constant repositioning. But, you are restless and often wake up several times a night.
You are multi-faceted. You can be upbeat and confident one day while being reserved and reclusive another. You are anything but predictable because your sleep is the same way.
Conclusion
Who would guess that the most vulnerable part of the day would be so telling in who we are? Whether you are a back sleeper, side sleeper, front sleeper, or all of the above, your personality is shaped by your nocturnal behavior.