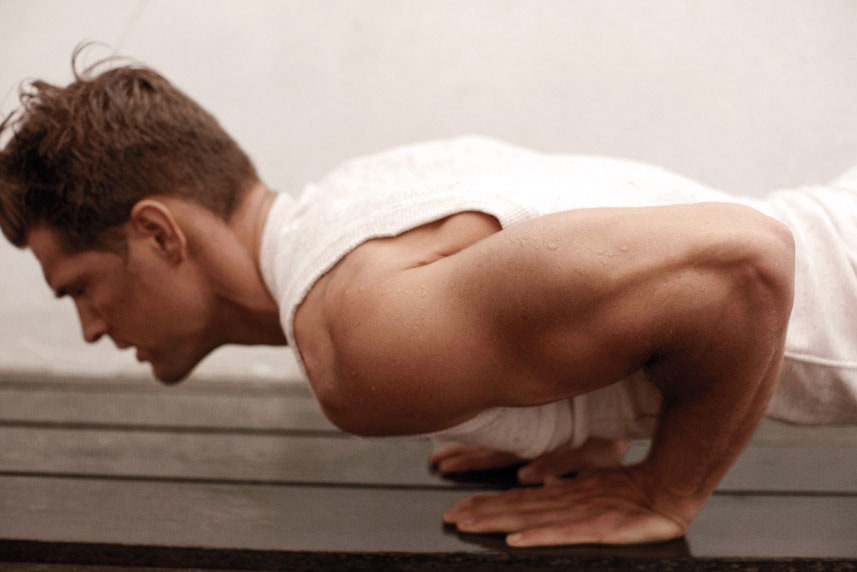 Whether you are lifting, running, or doing yoga, working out can burn thousands of calories. This is because you may feel hungrier than ever and need to eat more to restore your energy.
Doing intermittent fasting and working out together is a newly popular method to get fit and healthy. But is this a good idea to do exercise while fasting?
Well, it depends on the type of diet you are taking while fasting, the method of your workouts, and the fitness goals you want to achieve.
However, it is completely safe, and it will not cause you any health problems.
Intermittent fasting allows you to determine your fasting and eating periods according to your lifestyle. You also need to choose food wisely before and after your fast so that the fasting doesn't negatively impact your workouts.
Moreover, you must also opt for the best time to exercise during intermittent fasting. The time at which you can burn as much fat as you can. Intermittent fasting also has many benefits, which make your body healthier.
Here you can learn about the advantages, which is the best time to do exercise, what you can eat, and lose more pounds.
Can you Do Fasting and Exercises Together?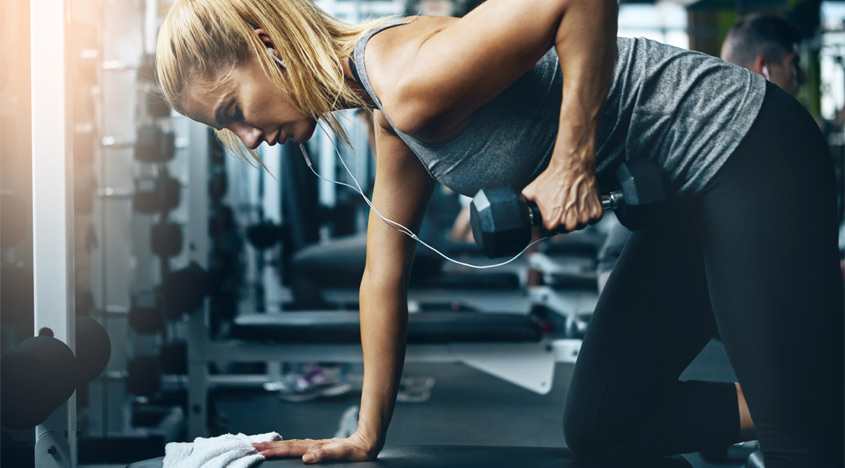 A person can do fasting and exercises together. But that doesn't mean you need to be fasting to achieve your fitness goals. However, if you want to do fast and still want to hit the gym, you can do this.
It's completely safe and good for your health. But there are some ways of fasting during the workouts.
Moreover, your capability of getting success in working out while having fast depends on many factors, including your health, age, goal of fasting, fitness level, lifestyle, and the amount of nutrition you need.
In the case of athletes, these methods will not help them at all. This is because athletes or a person who do strenuous workouts, their diet should include something that can fuel their body, which is challenging to do while you are on intermittent fasting.
If you do an extensive workout daily, it puts stress on your metabolic and physical systems. To strengthen your body and recover after a workout, you need essential nutrients throughout the day.
Not to mention, whether intermittent fasting will fit with your body or lifestyle can't be predicted, and the results vary from person to person.
Consult your doctor before taking on this route, especially if you are suffering from any health problem.
Methods of Intermittent Fasting
There are some methods of intermittent fasting, which can help you to get the required results. Some of the popular ones are:
18/6 Method
In Intermittent fasting 18/6, you need to fast for 18 hours and eat healthy food for six hours of the day. For example, you can eat from 12 pm to 6 pm, and do fasting from 6 pm to the next day's noon.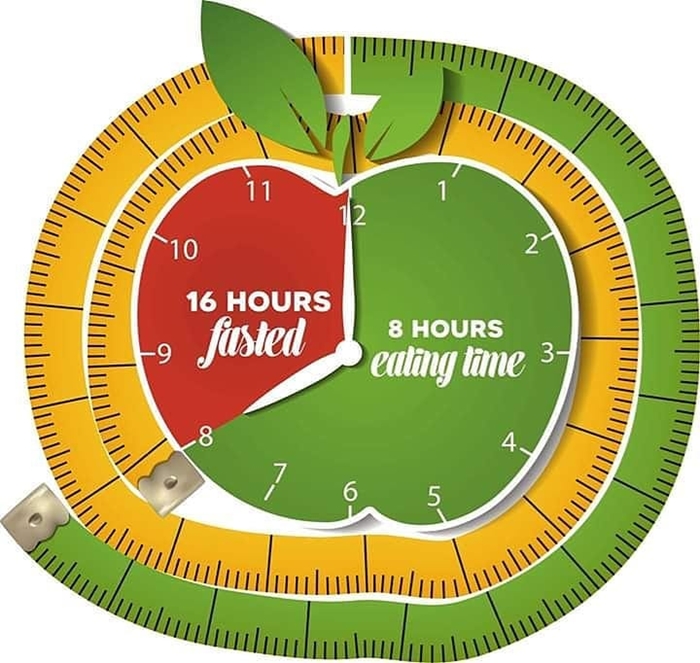 16/8 Protocol (Steve's preferred method): fast every day for 16 hours, feast during an 8-hour window.
Example: eat your first meal at 12 pm, and stop eating by 8 pm each day.

Here are two different examples – one in which you skip breakfast, one in which you skip dinner.
SKIP
BREAKFAST

DAY1

DAY 2

DAY 3

DAY 4

DAY 5

DAY 6

DAY 7

Midnight

FAST

FAST

FAST

FAST

FAST

FAST

FAST

4:00 AM

8:00 AM

12:00 PM

First meal at 12pm
First meal at 12pm
First meal at 12pm
First meal at 12pm
First meal at 12pm
First meal at 12pm
First meal at 12pm

4:00 PM

Last meal by 8pm
Last meal by 8pm
Last meal by 8pm
Last meal by 8pm
Last meal by 8pm
Last meal by 8pm
Last meal by 8pm

8:00 PM

FAST

FAST

FAST

FAST

FAST

FAST

FAST

Midnight

DAY 8

DAY 9

DAY 10

DAY 11

DAY 12

DAY 13

DAY 14

Midnight

FAST

FAST

FAST

FAST

FAST

FAST

FAST

4:00 AM

8:00 AM

First meal at 8am
First meal at 8am
First meal at 8am
First meal at 8am
First meal at 8am
First meal at 8am
First meal at 8am

12:00 PM

Last meal by 4pm
Last meal by 4pm
Last meal by 4pm
Last meal by 4pm
Last meal by 4pm
Last meal by 4pm
Last meal by 4pm

4:00 PM

FAST

FAST

FAST

FAST

FAST

FAST

FAST

8:00 PM

Midnight
If you start eating at 7 AM, stop eating and start fasting at 3 pm
If you start eating at 11 AM, stop eating and start fasting at 7 pm
If you start eating at 2 PM, stop eating and start fasting at 10 pm
If you start eating at 6 PM, stop eating and start fasting at 2 AM.
Print out the following page, hang it on your fridge, and start tracking the start and end of your fast
and feast windows.

Each day, give yourself a grade:
WIN – I fasted for 16 hours in a row or more
MEH – I fasted for 12-16 hours
FAIL – I fasted for less than 12 hours
Here's a sample of three days (a good day, an average day, and a bad day
| | | | | | | | |
| --- | --- | --- | --- | --- | --- | --- | --- |
| | DAY 1 | DAY 2 | DAY 3 | DAY 4 | DAY 5 | DAY 6 | DAY 7 |
| Started eating at | 12:30 PM | 10:00 AM | 12:15 PM | | | | |
| Time since previous meal | 16 hours | 15 hours | 15.75 hours | | | | |
| Stopped eating at | 7:30 PM | 8:00 PM | 3:00 AM | | | | |
| Total time feasting | 7 hours | 10 hours | 12 hours | | | | |
| Win/Meh/Fail | WIN | Meh | Fail | | | | |
NERD Finess's 16/8 Protocol
Warrior Method
It is more challenging and intensive. You need to fast for 20 hours and can eat only for four hours. For example, you can eat from 12 pm to 4 pm, and fast until noon the next day.
Eat-Stop-Eat
This method is difficult for most people. You need to do 1 to 2 twenty-four hours of fasting per week. For example, you can eat lunch on day one and can't eat anything until lunchtime on day two.
Every person can't follow the methods mentioned above. This is why it's important to consult your doctor before choosing any of the fasting methods.
How Does Working Out while Fasting affect your Body?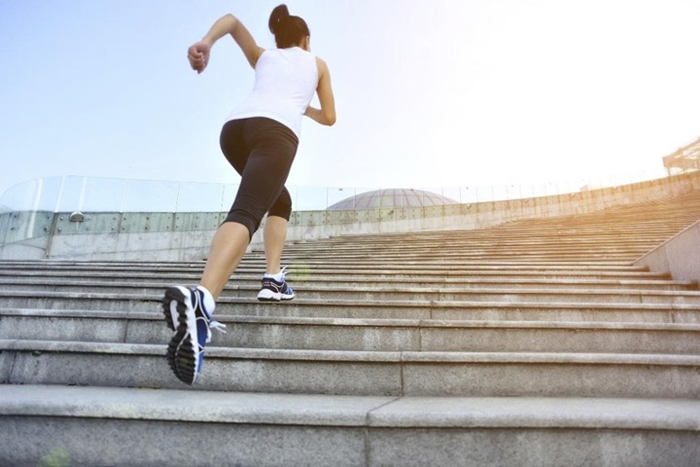 Engaging in any kind of physical activity and doing intermittent fasting at the same time can have a profound impact on your body physiologically.
The process helps you burn calories faster, controls your body's response to insulin, helps to lower blood sugar levels, increases the production of healthy hormones, and raises the production of testosterone.
Moreover, intermittent fasting results in women being more healthy and active. It also helps them in preventing health problems. Also, intermittent fasting gives rise to fat oxidation, which boosts the potential for weight loss.
Let's look at the benefits of intermittent fasting in detail.
Supports Insulin Sensitivity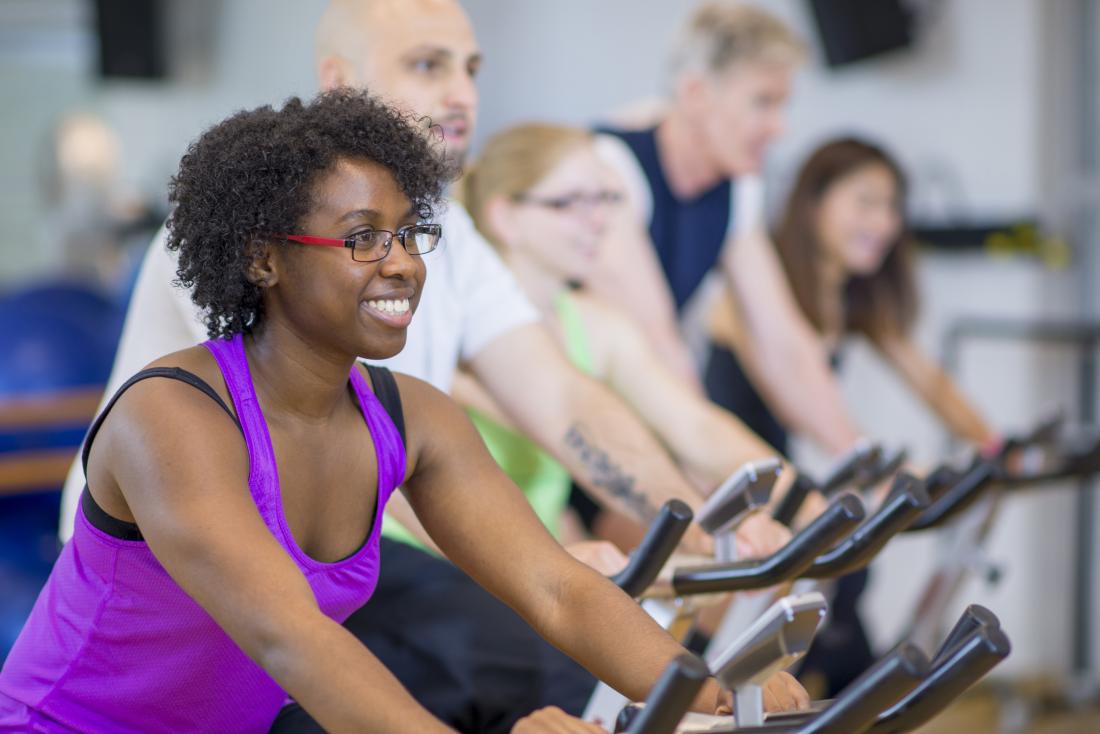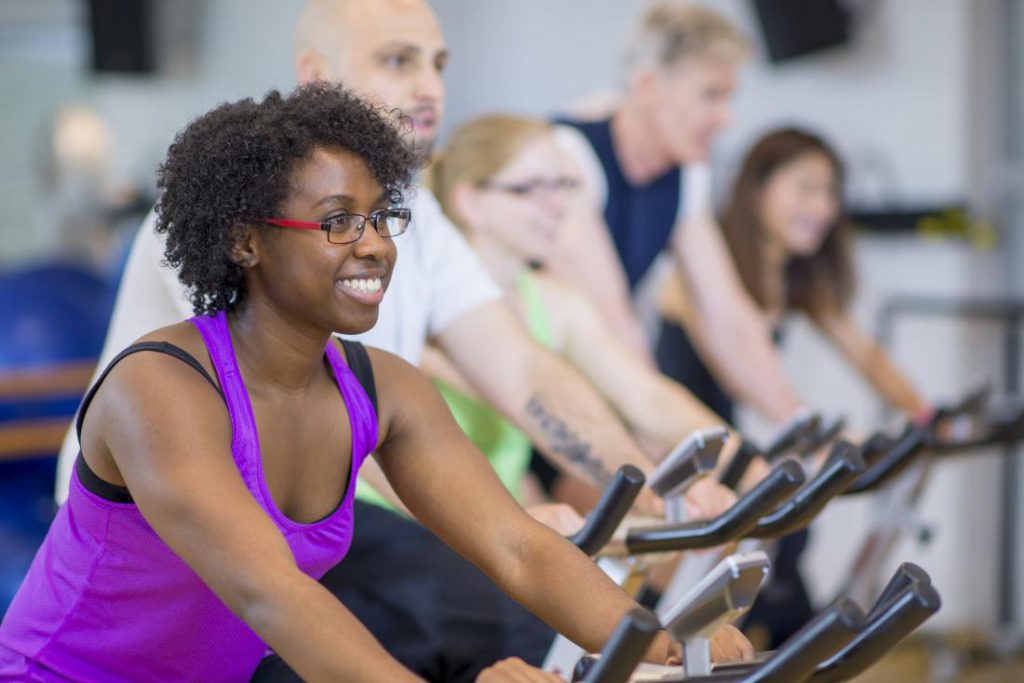 You may know that Insulin is a type of hormone that controls how many levels of glucose (sugar) should float in your body.
What you may not know is that insulin also directs your body on when it can start to build up fat, and it also tells your muscles to take glucose from your blood and store it for fuel.
Here is why insulin sensitivity is essential for a person who is not a diabetic patient.
When you consume your food, your blood sugar, which is in the form of glucose in your body, rises.
When glucose in your blood reaches a certain level, your body starts to release insulin. This insulin instructs your muscle cells to absorb glucose from the blood.
After that, muscle stores them in the form of glycogen. Your body starts to store them as fat when your muscles have no space left.
Poor insulin resistance or insulin sensitivity is a common health problem in America. Hence, your body will be left with excessive glucose that your muscles should store as body fat, but also your muscles will not get the fuel they need to do their function properly.
Working out while fasting makes your body sensitive to insulin. It is also helpful for people who already have normal insulin sensitivity.
This helps in weight loss, helps to control glucose in diabetic patients, and maintains sugar levels in your body.
Increases Human Growth Hormone Production (HGH)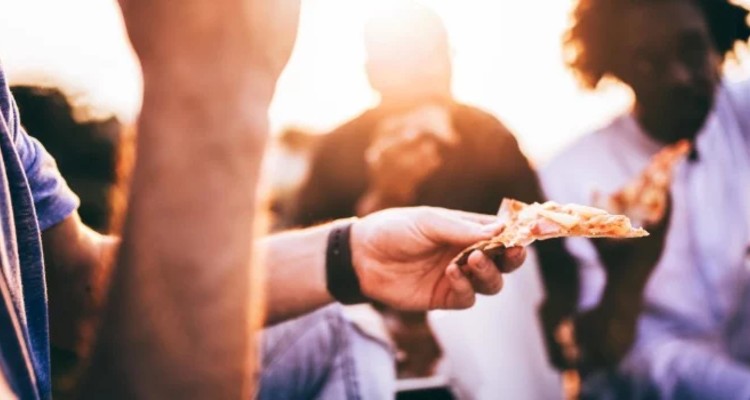 Human growth hormone helps to repair and regenerate the tissues in your body. HGH helps to build muscles and also aids your body to recover after exercise. In case you don't know, this hormone production increases in your body after a workout.
However, insulin controls the growth of HGH in your body. This means that the more insulin your body releases into your blood, the less hormone you will produce.
This procedure slows down your recovery, and you will find it challenging to build lean muscles.
Working out while fasting can dramatically increase HGH levels in the human body, according to some studies.
A study shows that HGH levels increase after 24 hours of fasting, surprisingly up to 2,000% in men and 1,300% in women. If you fast for a shorter period or for a few hours, you may not get the same results; still, they will be impressive.
Increases Testosterone Levels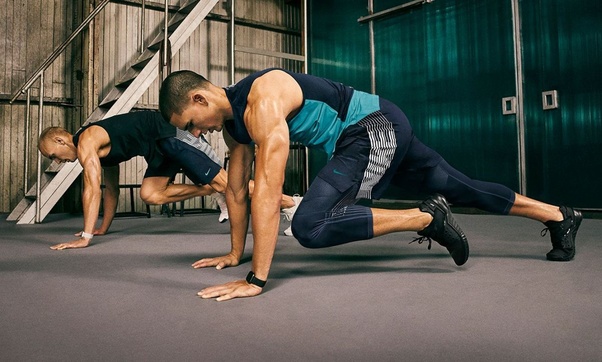 Testosterone is a hormone mostly connected to men and male characteristics such as facial hairs and deep voices, but its function is more than just developing sexual characteristics in men. Moreover, women's body also produces testosterone.
Testosterone can help you in the exercises. Humans need them to build lean muscle. Higher testosterone levels also help your body to get higher energy and prevent the massive storage of body fat.
Fat Oxidization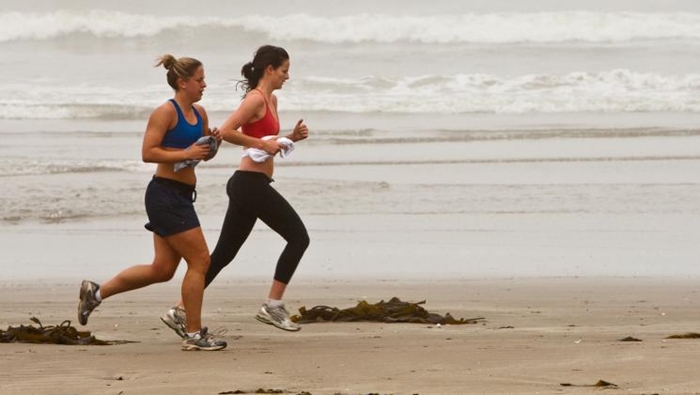 Intermittent fasting alone helps you to reduce weight. But when you combine it with exercise, it can give you excellent results. When a person exercises, their body uses fuel, which is easily reachable.
Therefore, they burn the glycogen stored in your muscles first. Only when the entire glycogen stored in your muscles and liver gets used, your body turns to burn fats for fuel.
When a person exercises after some time of fasting, for example, midway through the fasting, the body has already used some or all of the glycogen stored in the muscles. After using all of the glycogen, your body starts to burn the fats.
When you do the procedure consistently, after some time, your body adapts to the process and learns to burn fats quickly and efficiently.
This way, you can burn some extra fats in your body and also can build lean muscles.
When to Eat After a Workout?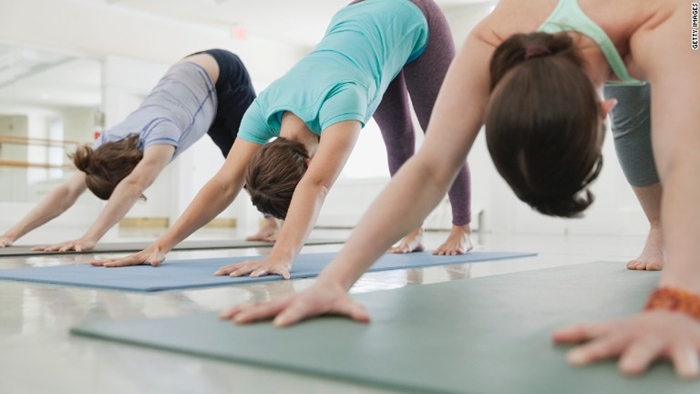 It's important to wisely choose what you should eat to break the fast after a workout. As you will be eating fewer meals, you need to consume every meal by counting nutrition.
Eat foods that are whole and unprocessed, including fruits, vegetables, and meat. If you eat fast foods and packaged food after doing exercises and fasting, the entire hard work will be useless.
Moreover, your body must get carbs and protein within an hour of ending the exercises for muscle growth and recovery.
You can take a smoothie just after the workout and make it by blending whole fruits, yogurt, spinach, and nut butter.
Also, keep an eye on your calorie intake and make sure that you are consuming enough calories to fuel your workout and body.
How many calories you will need depends on many factors. In this case, you can take help from any dietitian.
Best Time to Exercise While Intermittent Fasting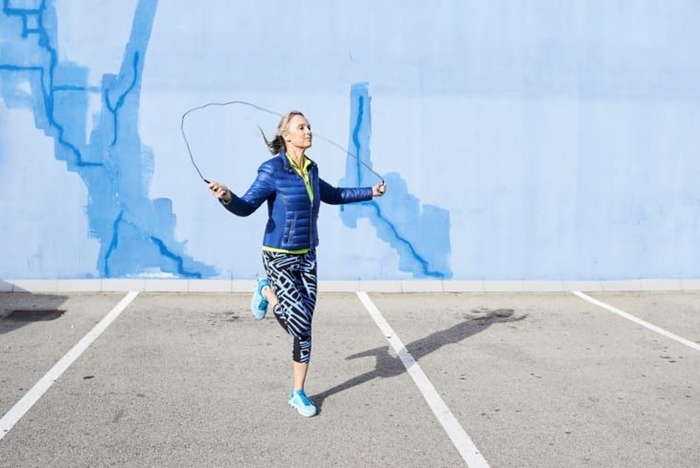 The best time to work out is at the end of your fast. So it's important to time your fast in such a way that you can do exercise at its end. Wondering if it will be painful to hit the gym after 16 hours of fast? Yes, it will be, but you will get used to it.
Your body will take a few weeks to adjust to your new routine until you take it easy. However, your body can also adapt after a few days. Whenever your body adapts, you can start your regular strenuous workout without any trouble.
The most important thing to keep in mind is that you need lots of H2O when you are working out while fasting to remain hydrated. You need to take at least half to one gallon of water each day, and if you sweat a lot, you can add electrolyte tablets.
You will maximize your weight loss by doing the exercises at the end of the fast. Studies show that your body takes 10 to 12 hours to burn the glycogen stored in your body and then start to use fat.
So doing sweating sessions at the end of your fasting period helps your body to use stored fats for energy.
Stop Fasting If You Are Not Feeling Good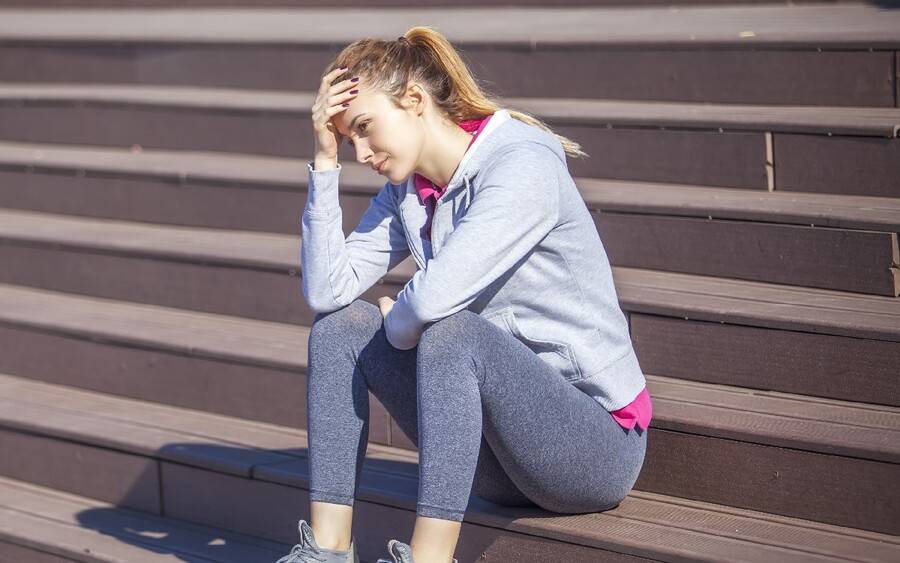 Are you wondering if intermittent fasting is safe? Yes, it is. But working out when you are fasting is not an easy task. Your body takes a few weeks to adjust to your new routine, so you can't say anything until you pass a few weeks.
However, this method of fasting is not for everyone. So how can you know that it is causing adverse effects instead of improving your health?
If you are suffering from mental fog, weakness, feelings of depression, thoughts of food or weight, insomnia, exhaustion, stress injuries, extreme soreness in your muscles, and slow recovery from a workout, then it's time to quit.
Intermittent fasting, especially if you are under-eating, can lead to lowered bone density, and cause injuries, and mental illness.
There are so many ways to achieve your goals. So if you are not doing well on intermittent fasting, you can pick other healthy methods for yourself.
It's best to figure out what will be best for you and not follow others' paths.
Bottom Line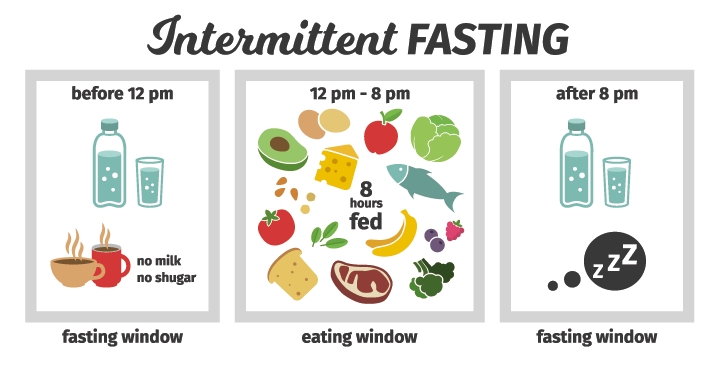 Intermittent fasting and working out both are safe and great to maintain good health. But when you follow both together at the same time, it can do wonders. Together, they help your body function properly as well as burn fats, which leads to a reduction in weight.
This is why this method is getting popular among people who want to lose weight and maintain their health.
But before you start your fasting days, consult your doctor to know which intermittent fasting method will work for you more.