Contrary to popular belief, "vegetarian" does not have to be tasteless, nor complicated in order for it to be flavorful and delicious.
Don't believe us? Here are 10 basic and delicious vegetarian dish ideas.
1. Roasted Carrots Glazed with Honey: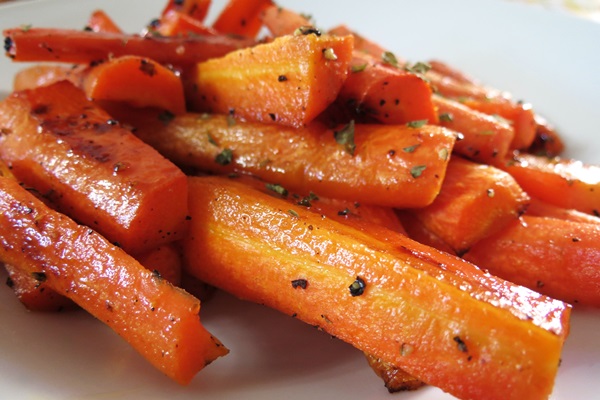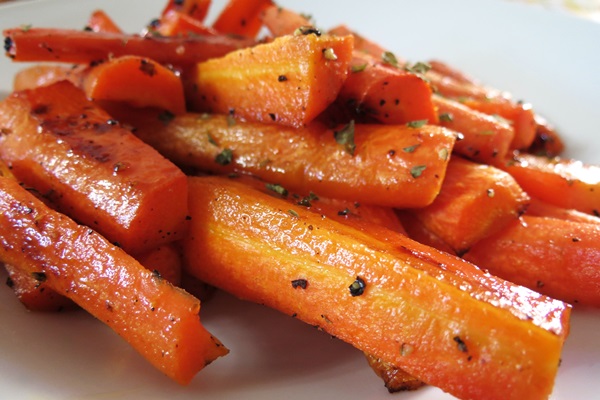 Do you have 10 minutes to prep? Want something sweet and healthy? These roasted honey carrots make a satisfying compliment to any dish you're serving. All you need is: a bunch of carrots, 3 tablespoons of olive oil, 1 tablespoon of honey and ½ cup of fresh orange juice. Mix the olive oil, honey and orange juice in a bowl. Preheat the oven to 400 degrees fahrenheit. Cut the carrots in 1-inch pieces and spread them evenly in a glass cooking dish. Distribute the honey mixture over the carrots and bake in the oven for about 45 minutes. You'll want to toss the carrots halfway through their roasting period. And there you have it!
2. Pea Pods and Peppers: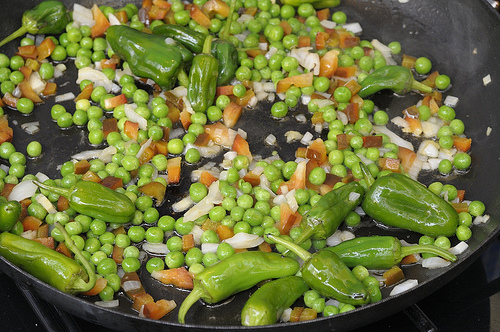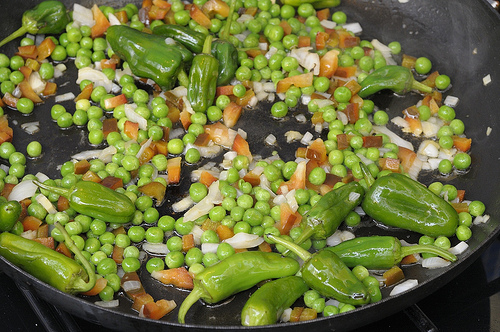 If you're looking to feed a bunch of people this is a great recipe. And it's simple too! The following recipe serves 4 and you can easily modify the servings. In fact, it's encouraged to make more because it's a dish that still tastes great after being reheated. The ingredients are 1 tablespoon butter, 1 tablespoon canola oil, ⅛ teaspoon pepper, ¼ teaspoon garlic, ½ of sliced onion, 1 medium sweet pepper, and ½ snow peas. In a large skillet, saute all of the ingredients together over medium-high heat. And voila!
3.Basil Alfredo: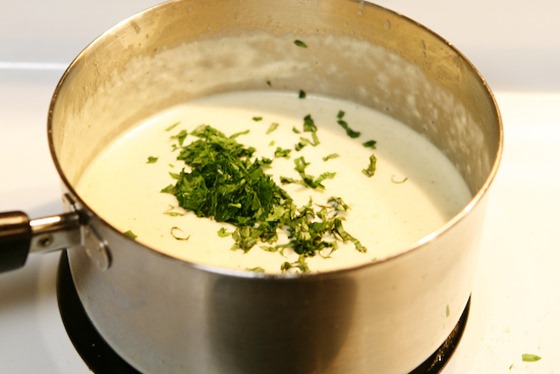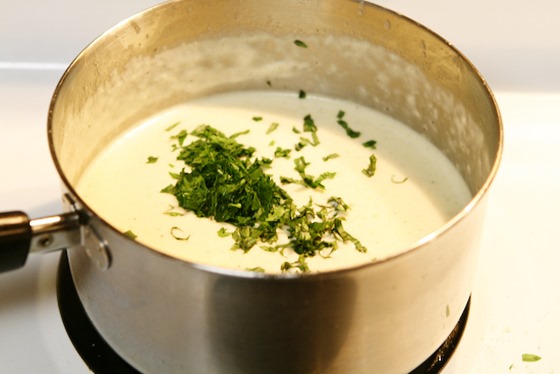 Because sometimes you just need fresh, creamy goodness in your life! Whether you are craving pasta or looking for a satisfying creamy sauce to spice up a side dish, basil alfredo is a delicious option that can be used for many different plates. If you want a lighter option, try putting it over broccoli and yum! You will need 2 cloves of garlic, a pinch of nutmeg, pinch of basil, ½ teaspoon paprika, 1 tablespoon tahini, 1 tablespoon lemon juice, 2 tablespoons butter, 3 tablespoons soy sauce, 2 teaspoons dijon mustard, ¼ cup yeast, ⅓ cup cashews, and 1 cup soy milk. It's a lot of ingredients, I know, but now you just have to throw all of them in a blender and blend until the sauce is completely smooth. Now you just put the sauce in a pan over medium to high heat and cook the sauce for a few minutes. Enjoy!
4. Avocado Carbonaro: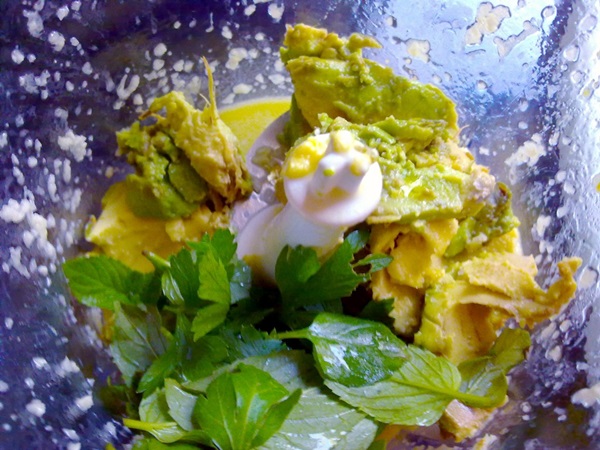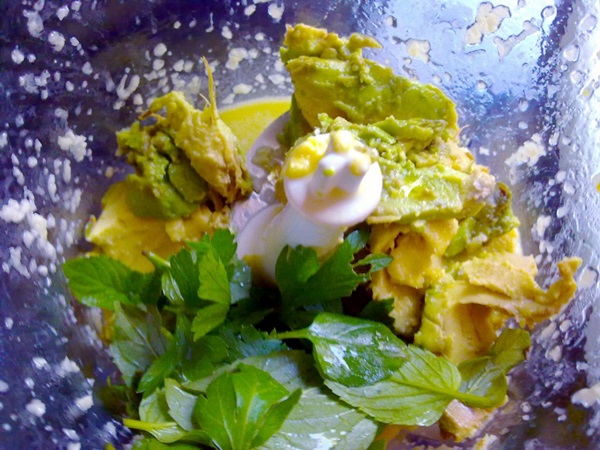 This simple dish is packed with fresh flavor and healthy fats! It's quick and easy which makes it that much better. Ingredients: 1 medium avocado, 2 garlic cloves, zest and juice of ½ a lemon, ⅛ cup of parsley, ⅛ cup of basil, ⅓ cups of walnuts, 2 tablespoons of extra virgin olive oil, and 72 ounces of pasta, depending on how many servings you want and how saucy you like your pasta. Blend lemon juice, garlic, and olive oil in a food processor while the pasta is cooking. Then add the rest of the ingredients to the food processor until your sauce is smooth. Then toss over freshly cooked pasta and serve immediately. Bon appetite!
5. Green Onion Rollups: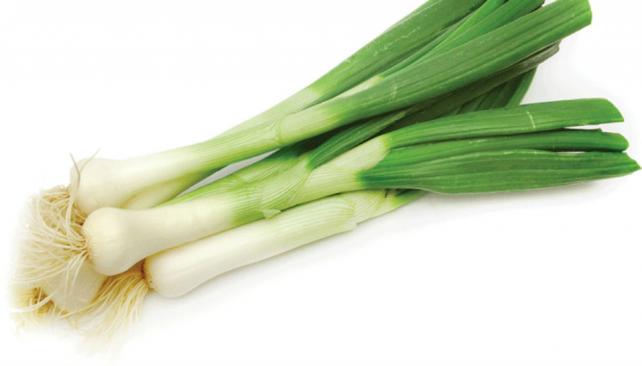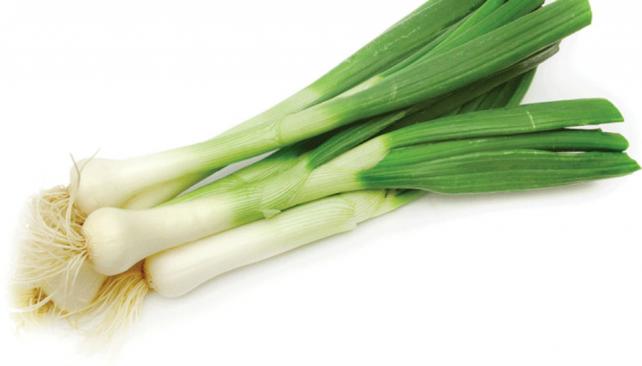 Who doesn't love rollups? This simple and delicious finger food goes well with any main dish. You will need: 1 bunch of sliced green onions, 1 pound of bread dough (if frozen, thaw it), ½ cup skim mozzarella cheese, 1 tablespoon butter, ⅓ cup grated parmesan cheese and ¾ teaspoon of garlic salt. First, in a small pan, saute the butter and green onions. While this is happening, roll bread dough into a 12" by 8" piece. Once the green onions are done sauteing, spread over the dough. Evenly sprinkle the rest of the ingredients on top. Roll the dough into a tight roll, pinching both ends to seal. Now it's time to cover the roll for about 45 minutes while the dough rises. Preheat your oven to 375 degrees and bake the rollups for about 18 minutes, or until golden brown. Let them cool a little bit before serving. Yum!
6. Gourmet Vegetarian Grilled Cheese: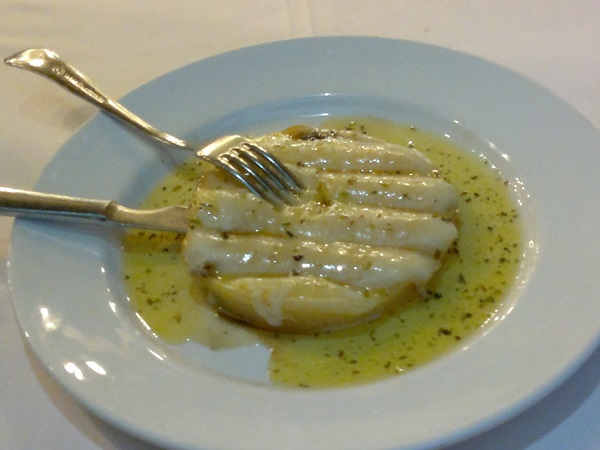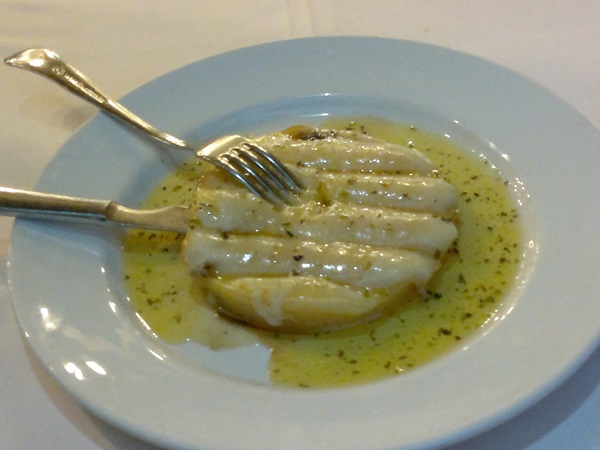 The epitome of all comfort food! However, sometimes you need to spice it up and it's quite easy to do with a few extra ingredients. All you need is 2 slices of pumpernickel bread, 1 slice of sweet onion, 1 teaspoon butter, and 1 tablespoon butter (one of them is for later on), 1 tablespoon spicy mustard (or regular mustard if you prefer), 2 slices of Swiss cheese and 2 tablespoons feta cheese. First, saute 1 tablespoon of butter and the sweet onion in a pan until the onion becomes translucent. Take the mustard and spread it on each slice of bread. Lay the sauteed onions over the mustard and add both kinds of cheese on top of the onions. Now carefully merge the two slices of bread together. With the teaspoon of butter, spread across the outside of one of the slices of bread and place face down in a pan over medium heat. Grill for about 3 minutes, then flips the sandwich over to grill for another 3 minutes. You may want to modify the time depending on how toasty you like your bread. And that is heaven in your mouth
7. Cheese Broiled Tomatoes: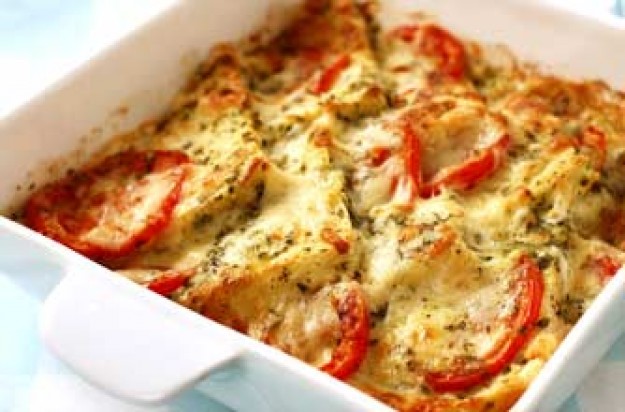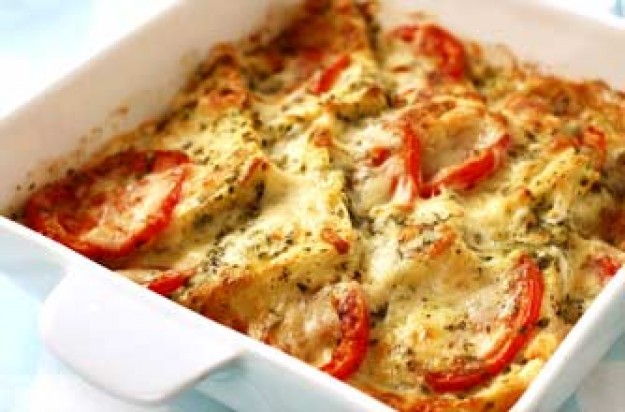 Happiness is a fresh, flavorful tomato, especially if it comes out of your garden. This dish can accompany the main dish, but it can also be the main dish itself. It's quick and easy to make. All you will need is 5 large tomatoes, 1 teaspoon of minced garlic, 1 teaspoon salt (unrefined is preferred), 1 teaspoon oregano, 1/2 cup parmesan cheese, 1/2 cup ricotta cheese,1/2 cup skim mozzarella cheese, and 1/2 cup light mayonnaise. Mix all ingredients except for tomatoes in a small bowl and set aside. Now take the tomatoes and slice them up into about 5 slices each, depending on the size of your tomatoes. Layer the cheese mix on each side. Broil for 5 minutes on an ungreased cookie sheet. Serve while they're hot and let them melt in your mouth.
8. Loaded Sweet Potatoes: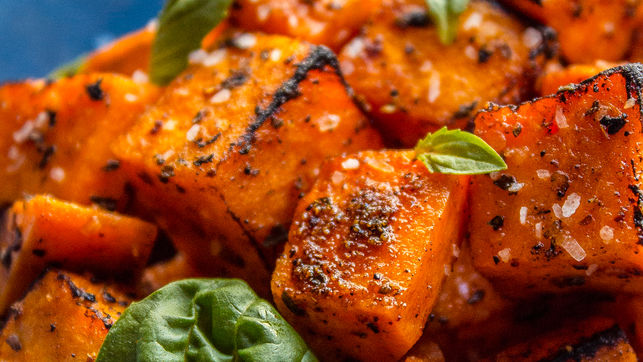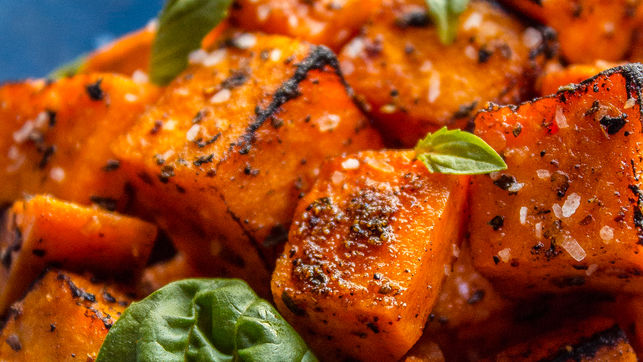 This delicious food is excellent source of vitamins and fiber, making it a healthy alternative to regular potatoes. And they're sweet! Sweet potatoes make an incredible side dish to anything else you want to serve, and they're almost always going to be a hit among your dinner guests. You will need the following ingredients: 5 small sweet potatoes, 3 oz softened cream cheese, 1 tablespoon butter, 2 tablespoons brown sugar, 1/3 teaspoon pumpkin pie spice. First, wash the potatoes. Then you'll want to pierce each one with a fork. Put the sweet potatoes in a microwave-safe dish and microwave for about 13 minutes. While the potatoes are cooking in the microwave, mix the rest of the ingredients together in a bowl. Slice each potato down the middle, fluff the inside, and place a dollop of cheese filling in each potato. Serve immediately. Chef of the year!
9. Spinach Lemon Pasta: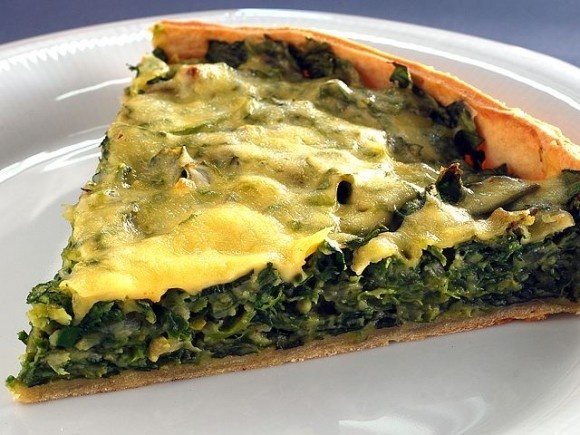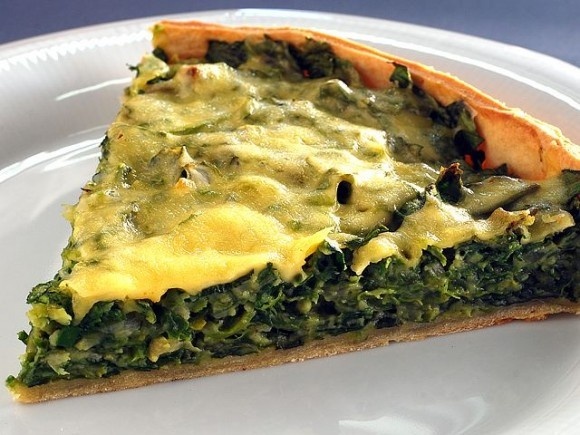 Often when we think of pasta we think of "heavy." But it doesn't have to be that way! If you're looking for light, refreshing pasta, you're going to love this recipe. You will need the following: 1 cup uncooked angel hair pasta, 6 oz baby spinach, 1 clove minced garlic, 2 tablespoons lemon juice, 2 tablespoons butter, 1 and 1/2 teaspoon lemon zest, 1/2 teaspoon salt, and 1/2 teaspoon pepper. To start, cook pasta in a pot of boiling water. Angel hair pasta only needs 2-3 minutes to cool so make sure you don't overcook the pasta. While pasta is cooking, saute garlic in butter until tender and mix in spinach, lemon juice, lemon zest, salt, and pepper. Continue to cook until the spinach is sauteed and all of the flavors have melded together. Add the pasta to the sauce, toss it all together, and serve immediately. If you'd like, add some parmesan or feta cheese on top. Now it's time to eat.
10. Delightful Fruit Salad: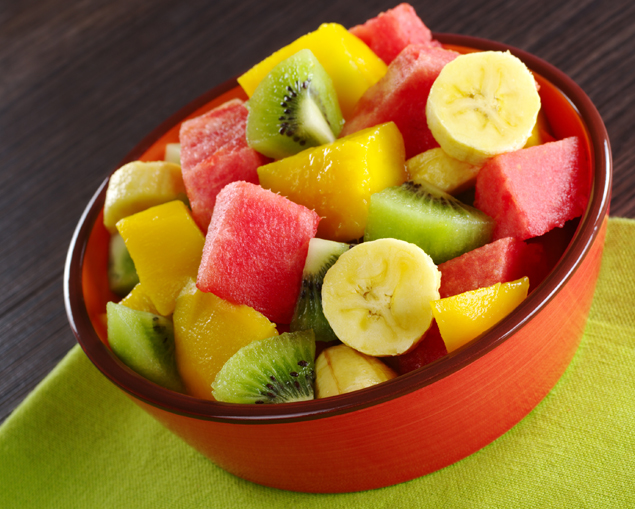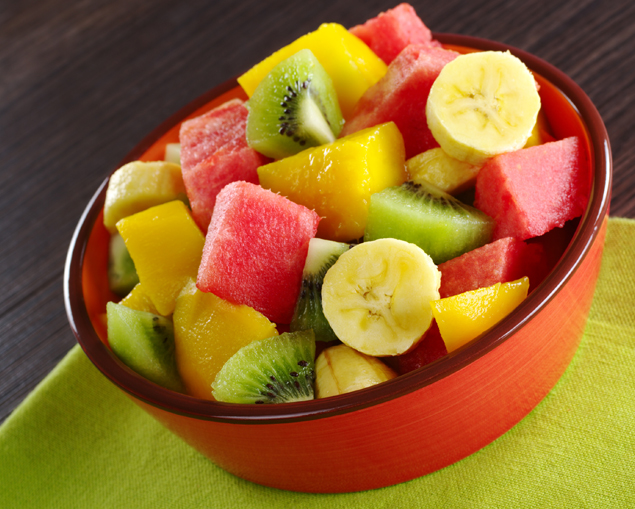 Who doesn't love fruit? It's refreshing, sweet, packed with nutrients and vitamins, and is extremely versatile, accompanying any meal at any time of the day. And it's quick and simple! For this scrumptious salad, you will need 20 oz pineapple chunks, 11 oz mandarin oranges, 1 cup grapes that have been cut in half, 1 cup white grape juice, 1 cup strawberries that have been cut in half, and 1 cup club soda. In a large bowl thoroughly mix all of the fruit together. In a separate bowl, combine grape juice and club soda then carefully pour over the fruit. Let it chill in the refrigerator for at least 2 hours before serving. Mix it all together again when you take it out of the fridge and serve it chilled. So refreshing!
So here is your healthy inspiration for simple and delicious vegetarian dishes. Time is limited for all of us so we hope that we've helped make your life a bit easier. Enjoy!